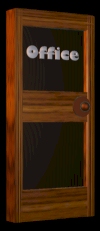 About Prosanity World Cafe
email:
webmaster@prosanityworld.com
The Prosanity Mission
The mission behind Prosanity is to provide a forum by which people can share their experiences and observations about society in a positive and proactive manner.
Prosanity shall promote kindness and civility in our culture, while advancing and celebrating life.
Prosanity will assert itself as a leader in this area through the creation and maintenance of this web site, which is meant to be critical, entertaining and thought provoking, without catering to profanity or obscenity.
Who Are We?
Scott Seiler
(
scott@prosanityworld.com
)
Web Development, Programming, Author and Graphics
CLICK HERE TO "READ MY BLOG"
Chris Yurick
(
chris@prosanityworld.com
)
Author, Creative Consultant
Additional Content Provided By
Gary Kudra
(
gkudra@concentric.net
)
Music
The History Of Prosanity
The idea for Prosanity was conceived in a Coffee Shop during the early morning hours, somewhere in Cleveland, Ohio on May 29th, 1999.
By June, the basic outline for the web page format was created.
During the month of June, the HTML for the pages was coded and the initial set of articles was written.
Prosanity was first submitted to the Web on September 1, 1999.
During the month of November, Prosanity received its first outside hits.
In January of 2000, a new look was planned for the site and the process of updating it began. This event would mark the first major rewrite of the site.
In February of 2000, the coding project began, and the appearance and performance of the site were greatly improved.
By the end of February, the enhancements to the site were completed. The site name was changed from "Prosanity" to "ProsanityWorld".
During the Summer of 2000, multimedia capabilities were added.
For the next two years, new articles were posted almost weekly, and the site quickly ran out of available disk space with the online provider that hosted it.
In January of 2002, the plans for the second major rewrite of the site were developed, and coding began.
By March of 2002, the basic framework for the new site was released with a new hosting service. The site name was changed from "ProsanityWorld" to "Prosanity World Cafe".
On May 29, 2002 (three years after the original idea began), the new Prosanity World Cafe was officially "Open for Business".
Today, new articles are being written and posted weekly.
Back
All rights reserved to the original contents, images, and drawings contained herein. No part of this web site may be reproduced, copied or used, in whole or in part, in any form without the written permission of Prosanity World Cafe. Inquiries regarding permission for the use of material contained in this web site should be directed to Prosanity World Cafe at the email address above.